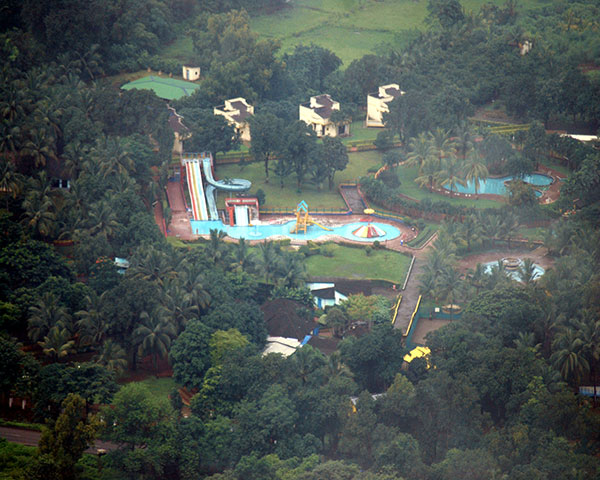 Hotel Links India is an online travel company based in mumbai & are travel experts in the weekend getaways from Mumbai with more than 200 destinations for their clients from Mumbai & poona.
The site is developed and Maintained by Hotel Links India We are Travel Experts in organizing the travel requirements and it does not charge any booking charges for making reservations & in no way should it be considered the official website of the hotel / resort.
PANORAMIC WATERPARK & RESORT KARNALA is a 3* star amenities resort located on the foot hill of the karnala fort or the Famous "Thumbs Up" Pinnacle The resort is nestled in the karnala bird sanctuary is Surrounded by the greens of nature and majestic sahyadri mountains.
PANORAMIC WATERPARK & RESORT KARNALA is the closest weekend getaway for all mumbaites & an ideal holiday break from Poona city. Just 55 kms from the heart of mumbai & 110 kms from Poona on the Panvel Alibaug Goa Road.
Resort is easily accessible by road from Mumbai and Pune. It is located on the Panvel-Alibaug-Goa highway, 10 minutes drive away from Panvel, just after Karnala Bird Sanctuary. There is Share-a-Rick available from Panvel ST stand which is connected with regular buses to Mumbai and Pune. The nearest railhead is Panvel.
Be it a corporate Party, conference, a day out or a weekend break from the hustle & bustle of the hectic city life Visava Amusement Park & Resort Panvel is well equiped to recharge you completely.
The Resort has a water park with 2 Large slides, Kids slides, Swimming Pool, Rain dance.
The resort Has 2 Luxury Cottages, 5 Duplex Cottages, 20 Dlx A/c Rooms, 13 A/c Sweet Nestle (Kota Cabins).
1A/c Conference Hall with capacity is 80 in theatre, 40 pax in "U" Shape.
Lawns for outdoor activity.
Sheds for Day Picnic with mulitple changing rooms & Lockers are provided.
The Resort has an Open Restaurant & bar.
Ample Parking space.